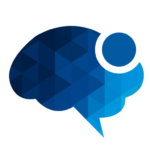 Optim is a boutique business psychology consultancy that offers more than 20 years of global experience in growing the capability of people in business.  We specialise in helping CEOs, Startup Founders and other senior leaders to accelerate growth and maximise impact, in a sustainable way.
With a business philosophy built on the principles of positive psychology, we are focused on the intersection of performance and wellbeing, and are passionate about unlocking the capability of people through their strenghts and unique characteristics first. We also believe strongly in the importance of integrating development with an emphasis on mental health, to really challenge people to explore what they truly want in a psychologically sustainable way.  Our approach is holistic, pragmatic and equally supportive and challenging. We are committed to developing deep and long term partnerships with our clients so that we can help them thrive in an ever changing and complex world.
Download our company brochure here.
Ben Hudson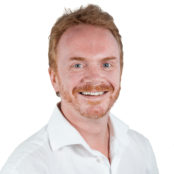 Ben is the Founder and Director of Optim.  With a background in psychology, business and applied behaviour change, Ben has spent his career working in large organisations and international consulting firms in the areas of leadership development and performance improvement. In 2009 he decided that it was necessary to take a different approach in his work so that he could spend more time with his young family and actively pursue a personal philosophy of leading a balanced, meaningful and purposeful life.  Since starting Optim, Ben has worked with many of the regions leading CEOs, Startup Founders and their teams, helping each to explore what they really want to achieve – both professionally and personally – so that they can make more informed choices that lead to a deeper sense of meaning, connection and impact.  Ben is passionate about supporting people in finding the necessary courage and strength to really test the boundaries of what could be possible.
Ben is based in Melbourne and can be contacted on ben.hudson@optimleadership.com.au 
 

Tiffany Scotton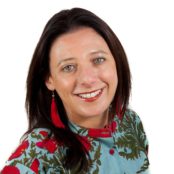 Tiffany joined Optim as a Partner and Director in 2015 following 20 years of business psychology experience across a range of internal and consulting roles in Australia, the UK and the US. She has spent her career supporting senior leaders and their teams in developing a deep insight into themselves and their aspirations, with a view to helping ultimately achieve these goals. She has a particular interest in supporting her clients to successfully navigate key transitions. Like Ben, Tiffany has a young family and is passionate about personally creating a meaningful, sustainable and fulfilling career and life whilst enabling others to do the same.
Tiffany is based in Sydney and can be contacted on tiffany.scotton@optimleadership.com.au
Scott Stacey
Scott joined Optim as a Director in 2017.  He is an experienced business leader with a 30-year corporate history, gained across Australia and the UK.   Originally qualified as a Chartered Accountant, he took on a series of senior leadership roles in multinational consulting organisations, leading cross functional teams across multiple locations.   He decided to take his career in a different direction in 2013, using his extensive business experience to help leaders at all levels with their personal and professional leadership development.  Since then, he has worked with hundreds of leaders from frontline through to CEOs.  Scott has a particular interest in the impact of ethics on leaders.  He lives in Melbourne with his partner, travels extensively and is focused on having true balance and purpose – professionally and personally.
Natasha Tonkin
Tash is Optim's Experience Manager.  She is a highly motivated individual with exceptional organisation and project management skills and a passion to make a difference in people's lives. Her diverse and comprehensive experience in consulting spans over 10 years most recently as a senior project manager and design consultant for a boutique leadership company. Working with industry leaders across a variety of sectors including Government, Insurance, Media, Mining, Transportation and Telecommunications.  As part of her role she provided project management, facilitation, training, mentoring, and coaching to internal and external stakeholders. Natasha holds a Bachelor of Arts (Psychology Major) which compliments her strong commitment to providing high quality service and excellent relationship management.
Tarli Young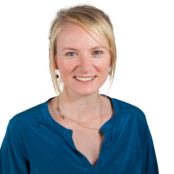 Tarli is Optim's Manager of Research and Product Development.  She has a background in positive psychology and a passion for developing interventions to increase people's wellbeing. She teaches and researches positive psychology at The University of Queensland, holds a Masters of Applied Positive Psychology and is currently undertaking a PhD in Psychology on mindfulness and wellbeing interventions. Tarli has also worked in training and project management for ten years across 15 countries. She focuses her work on translating research into trainings that help people increase their own long-term wellbeing.
Join Us
We are always interested in talking with motivated individuals who are similarly passionate about helping people get the most out of their work and life.  If you believe you might have something unique to offer our team, we would love to hear from you.  Please contact us here.