We work with exceptional people to help them achieve
better performance outcomes
&
improved wellbeing.
Individual Development
CEO/Founder Coaching
Executive Coaching
Assessment
Group Development
Executive Team Development
Team Coaching
Coaching Circles
Wellbeing Development
Thrive
Mindfulness Programs
Wellbeing Workshops
Our Approach
Based on more than 20 years of global experience in developing people, and supported by our own research, we help individuals to realise their full potential by learning to focus on the things that make the greatest difference:
WE HELP PEOPLE FOCUS ON WHAT MATTERS
DEVELOPING DEEPER SELF-INSIGHTS, CONFIDENCE & SELF-ACCEPTANCE


FINDING THE COURAGE TO TAKE RISKS & EXPERIMENT WITH VULNERABILITY

STEPPING OUT FURTHER & BEING TRULY AUTHENTIC
ACTIVELY ENGAGING IN ACTIVITIES THAT INCREASE RESILIENCE, WELLBEING & MEANING
ADOPTING A MORE HOLISTIC & INTEGRATED APPROACH TO DEVELOPMENT
Self-Aware people are more engaging & effective

However only 36% have the awareness to recognise and regulate the influence of emotions as they happen.

Positive emotions increase productivity

Experiencing more positive emotions at work has been shown to improve productivity outcomes by up to 31%.

Authentic people build greater trust & confidence

A global study showed that 79% of highly engaged employees say they work for a leader who they trust.

The most successful people have a coach

Eric Schmidt, Chairman & CEO of Google says his best advice to CEOs is to have a trusted coach. Do you?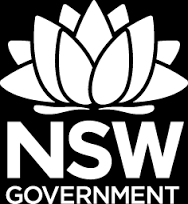 our team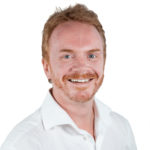 Ben Hudson
Founder & Director – Melbourne
Ben has more than 20 years of global experience in business psychology, leadership development and executive coaching. He is passionate about supporting executives to better align their strengths and passions so that they can have the greatest impact possible – both at work and in life more broadly. He specialises in helping leaders succeed through key transitions or times of major change in their career. In parallel to driving better performance outcomes, Ben helps individuals develop new strategies to enhance their overall meaning and wellbeing.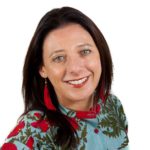 Tiffany Scotton
Director – Sydney
Tiffany is a registered business psychologist and ICF accredited coach (ACC). She brings over twenty years leadership development and talent management experience. She is passionate about supporting executives and high potential individuals to prepare for and navigate significant transitions in their professional lives. She helps individuals to develop a deeper understanding of what truly matters to them and to align their careers with this.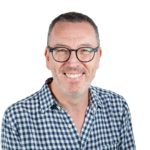 Scott Stacey
Director – Melbourne
Scott is an experienced business leader with a 30-year corporate history, gained across Australia and the UK. Originally qualified as a Chartered Accountant, he has successfully run multinational consulting organisations in the areas of human capital and management consulting. Scott draws on his extensive business experience to help leaders at all levels with their personal and professional leadership development. He brings a particular interest in the impact of ethics on leaders to his work, which also underpins his personal approach.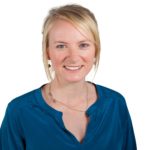 Tarli Young
Manager – Research & Product Development
Tarli has a background in positive psychology and a passion for developing interventions to increase people's wellbeing. She teaches and researches positive psychology at The University of Queensland, holds a Masters of Applied Positive Psychology and is currently undertaking a PhD in Psychology on mindfulness and wellbeing interventions. Tarli has also worked in training and project management for ten years across 15 countries. She focuses her work on translating research into trainings that help people increase their own long-term wellbeing.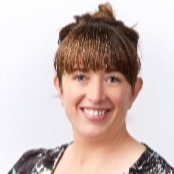 Natasha Tonkin
Experience Manager
Natasha is a highly motivated individual with exceptional organisation and project management skills and a passion to make a difference in people's lives. Her diverse and comprehensive experience in consulting spans over 10 years most recently as a senior project manager and design consultant for a boutique leadership company. Working with industry leaders across a variety of sectors including Government, Insurance, Media, Mining, Transportation and Telecommunications. As part of her role she provided project management, facilitation, training, mentoring, and coaching to internal and external stakeholders. Natasha holds a Bachelor of Arts (Psychology Major) which compliments her strong commitment to providing high quality service and excellent relationship management.
APPLICATIONS
Below are some examples of the types of challenges that we help people work through:
Go Back